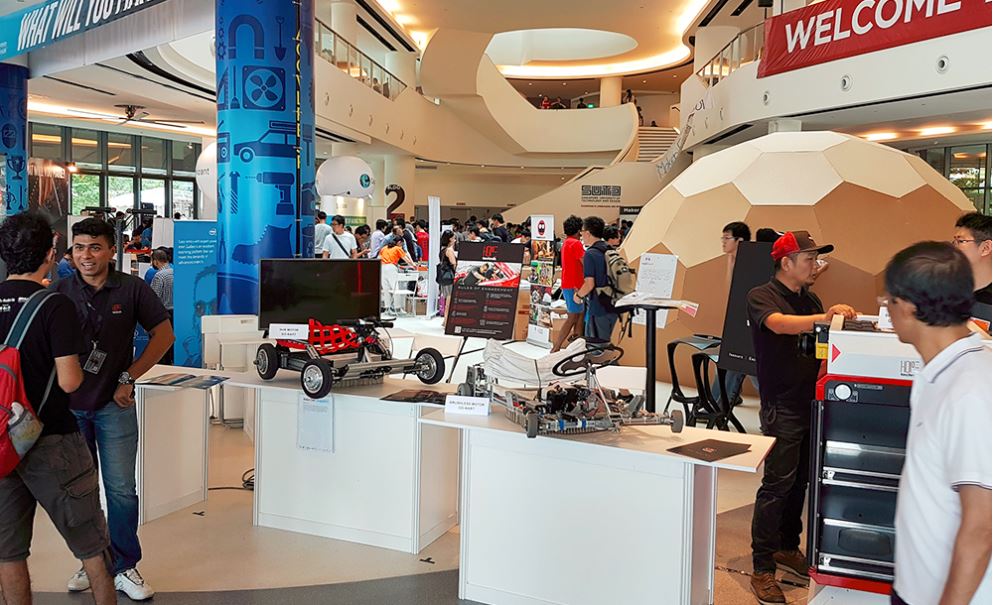 HOPE Technik joined in the celebration of Maker Faire Singapore 2016 on 25 and 26 June at Singapore University of Technology and Design (SUTD). Through a showcase of innovative robotics and technology and a workshop, HOPE Technik shared with participants the joy of being a maker through engineering.
The showcase featured the latest Tumbler Element, the company's flagship firefighting vehicle, commonly known in Singapore as the Red Rhino. Fully designed, engineered and built by HOPE Technik, Tumbler Element embodies the passion and dedication the team has towards the products they create. Other proud products on display included SESTO Robotics' Automated Guided Vehicles and personal go-karts designed by HOPE Technik's engineers.
On top of getting a glimpse into its suite of innovative products, participants also had the opportunity to build their very own mini robot at HOPE Technik's 'It's Alive! Mini Robotics Workshop'. Co-run by HOPE Technik engineers Arron Li and Andrew Toh, the workshop provided participants with a hands-on experience of engineering and a good understanding of basic robotics.